14.06.08
What more can you expect from Jeju, this island for lovers, other than a sex museum ?
This museum is not only spicy it's also chili HOT !



In this country where only ten years ago holding hands was an offence and where even today kissing in public is frowned upon we expected to see cute little engravings and romantic stamps but what we saw turned out to be as prudish as a red light district in Amsterdam !








Crossing the park which leads to the museum's entrance the mood is set...


Enough to delight the average voyeur.
From the display on child birth to that of the kuma satra, from blow up sex dolls to sado masochistic sex play, from diverese accesories and gadgets to a more than suggestive film projection on the prono film making theme nothing is left out.




Here are some photographs which are "showable" .
For the rest you have to go and see for yourself.


What's extraordinary is that the Koreans go there as a family.
The children stay outside however and their parents alternate looking after them outside.
The men's curiosity is aroused and the women chuckle.



13.06.08
In Jeju, near to the town of Seogwipo, is a place where birds of many species and beautiful songs and plants of many varieties from around the world coexist.








If by chance you happen to come to this island, stop by the isalnd's botanical garden.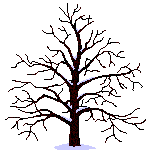 I challenege those anathema to plant life to try and not spend a whole day there !



The garden is composed of gigantic greenhouses laid out in the form of a star, which shelters, in addition to an important bird colony completely free, the eco-systems perfectly reconstituted of the americas, asia, Europe, Oceania and Africa. There's also a floating garden.





Outside of the greenhouses we're all of a sudden transported as if by magic into a majestic London park the size of two football fields, with an impeccable lawn (rather unqiue in Asia) .
But that's not all. A little further are Korean, Japanese, Italian and French gardens.





I don't know how long it must have taken to organise and grow all of that for we just about manage to grow a shoot of rosemary in our pot at home !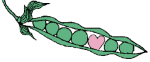 Flowers under the greenhouses...

The trees

It's the branches of this palm tree which in falling to the ground serve as its roots.

Water lillys







Tables on the water ...





The gardens outside

teh japanese garden (with palm trees !)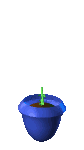 The Korean garden





So where do we rank, us simple rosemary growers , in the art of gardening ?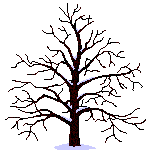 12.06.08
Mermaids exist. We've met them !!!





Imagine women in extraordinary physical condition. Imagine them diving all year round from the break of dawn until dusk and until the age of eighty !
Without an oxygen tank they dive to depths of twenty metres to pick up using the stregth of their wrists, fish, crustaceans, sea urchins, octopus, limpets, mussles...
Imagine this and you'll have an exact idea of what precisely is a " Haenyo ".







The story of Madame Lim





" A glance at the sea and Mrs Lim already knows that the day won't be fruitful. The swell has grown over the last few hours and the currents have become dangerous. The east wind has picked up and is blowing soem thick black clouds swollen with water which forecasts, it seems, the arrival of a typhoon. It's one of those days when Mrs. Lim asks herself why she still does this job at the ripe old age of 73.





Perhaps we should go back a few years.
Mrs. Lim is more than willing to look back in restrospect on sullen days like these.
She doesn't know exactly when but it must have been a beautiful spring day, in 1949, when she found herself here on this beach called Jungmun, on the island of Jeju in South Korea.





She was 17. The sea lapped the jet black volcanic rocks. You had to be careful not to slip.
A fiery red sun mirrored on the calm waters. After a little hesitation, the young girl waded into the water and then dived for the first time. On that special day A Mrs. lim became a mermaid.
And she still is today - more than fifty years later . 'Without the sea I would be dead" she declared
before taking a deep breath and disappearing under the water. This is what she's been doing every day from 7 in the moring to two in the afternoon. A hard labour.




During all these years, the sea was a source of joy and prosperity, but it's also left its marks.
After dozens of years of subjection to water pressure and the salt her body has suffered.
On several occasions her eardrums have burst causing severe auditory probllems not forgetting painful migraines which often recur. he back, her arms and her knees ache too.
Nonetheless she has a solid constitution and she will probably live for many years to come, like most of the mermaids.
She manages to hold her breath for two minutes. She's capable of diving to fdepths ranging from 10 to 20 metres without an oxygen tank. She can comfrotably spend four to six hours in the water fishing per day.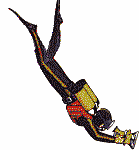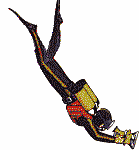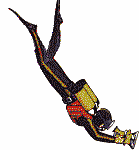 Sometimes, the Goddess Yeongdeung is good to her and leaves her a precious abalone in her net.
yesterday, for example, Mrs. Lim found a particularly large one, which she sold for the equivalent of 40 pounds on the market. The abalones are among the most expensive shells in the world !



It's probably these fleeting moments of serendipity and joy which keep her going even on a day like today when all she can bring back from the choppy surf and cloudy water is a young octopus, a handful of sea urchins and a bag of small mussles.
But it's also perhaps due to an unconditional love of the sea.
One can't be a mermaid, a haenyo, without an unexplained passion for the ocean. "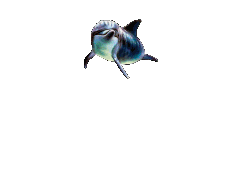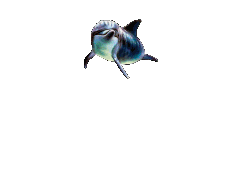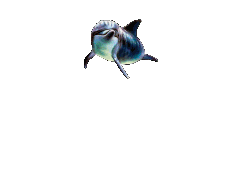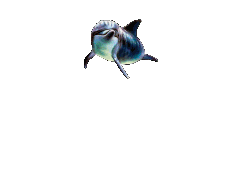 On Jungmun beach, les haenyo ( girls of the sea in Korean) , bring the fruits of their fishing to the rocky shore where they sell it to the passers-by.
They cut and prepare the orders made which they serve under the parasols.
In the 1950s, they were in their hundreds. These housewives who wanted to supplement their income could this way get rich quick.
They could also repair their house or send their children to school which wasn't a priority at the time.




Today, their number is on the decline. The difficulties and the risks involved don't encourage their daughters to take over the helm of the trade.





We can only pay hommage to the passionate courage of these women, who each day, like true mermaids, stretch the limits of human endeavour.



Our sincere thanks to your Mrs. Lim
This site is dedicated to you.M






11.06.08
Let's be frank, Jeju is more than an island, it's a slice of paradise surrounding by water.
Welcome to the most unexpected of Asian islands...









" Like salt is the flavour of the sea, Buddhism is the flavour of freedom..." Buddha

Jean Giono


In Korea whenever you mention Jeju, it's like turning on a light, all of sudden your listeners start to glow with happiness their eyes lighting up for Jeju is the blue emerald jewel in the crown of Korea.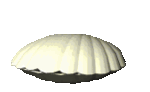 But why such an accolade for this island also known as Hawaii of North Asia ?
we decided to investigate and like our Korean counterparts we returned... enchanted.





Jeju island is situated 90 kilometres south of the South Korean peninsula. It's roughly 120 Kms by 100 (like Bali).
You can get their by ferry from Busan or by plane which takes just under an hour from pretty much any of the airports in Korea.





To give you an inkiling of the geography of Jeju let's just say that this is a fertile island growing on a bedrock of black volcanic rock with fantastic cliff faces and breathtaking freshwater waterfalls.

Its plantlife is in abundance and so dense and diverse it's like a jungle.
It has its deciduous tress and its evergreens so they lush green is forever present on the island. Despite being only an hour's flight from the peninsula here unlike on the mainland there are palm tree forests, cocnut trees and hundreds if not thousands of citrus fruit groves.




The contrasting colours (the jet black rock, the vibrant green of the vegatation and the many shades of blue of the sea) is the perfect palette for any artist and the all-pervasive feeling of nature in its viriginal state make you feel as if you've disccovered an unexplored island !

In contrast to the urban planning in Busan which scars the natural landscape, here everything has adapted to nature, all building be they hotels, restaurants or houses are all hidden away roads ar kept to the bare minimum and the result is that wherever you look nature blooms as do its colours, the air is wonderfully oxygenated and being amongst it all is fortifying for the mind, body and soul.

Jeongbang freshwater falls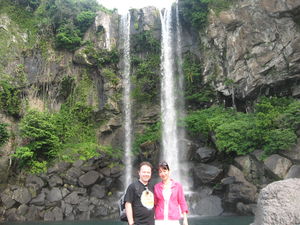 23 metres high, these are the only freshwater falls in Asia to fall directly into the sea.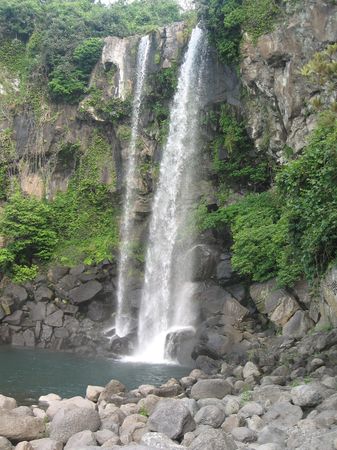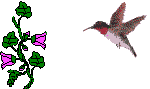 Cheonjeyeon Falls








And their famous legend :
Not far from the falls are sculpted nymphs on an aqueduct which come to life every night at midnight to play the mandolin and the jade flute.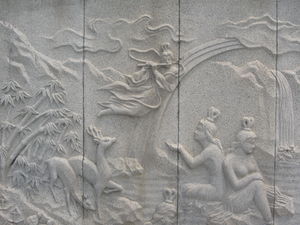 They bathe naked right here :
yes, right here :

Near to the falls the fountain of happiness :

It symbolises four essential qualities : honour, health, longevity and male descendance.




Further along other falls seen from above:
The Oldagae (or The Lonely Rock)




Jusangjeolli's volcanic lava cliffs
Jungmum Beach

To get there you have to cross a bamboo forest.





The shore of the beach... :






...and its rocky backdrop :






Jeju island is very popular in Asia. It's a major honeymoon destination for Koreas, the Japanese and the Chinese. As a result Jeu is an island of love in the collective imagination of Koreas.
Spending some time there is considered a means to strengthen a realtionship so that it lasts for a lifetime !



But this island who also has other characteristics which make it really unique.
First of all, mandarins, oranges, grapefruit, citrus fruits and pineapples are all grown there.

As a result, Jeju's sea breezy air is perfurmed with the sweet fragrance of all these delicious fruits.
Funnily enough, citrus fruit perfumes are made here nand are highly reputed.
Grapefruits

These are not at all like the grapefruits we can fine in Europe.
First and foremost they're orange, thier skin is very thick and its flavour is a little like pink grapefruit with a subtle orange aftertaste.

The famous Halabongs

This is the real star of Jeju and in fact Korea, (a sort of citrus fruit )
A local speciality, it's a mixture of mandarin and orange but much more perfumed and juicy.

A delight ! We had them every morning for breakfast !
Jeju, is also awash with palm trees. There's also an extraordinary diveristy of palm species. Everywhere you go you can spot them whether alone, in small groups or in forests !
Here's a selection...

Another distinctive feature are the Harubangs. These are human-sized statues wearing a rounc hat made out of basalt ( volcanic rock ).
They can be found more or less everywhere on the island and nobody knows their origin nor their meaning.

This island completely unknown in Europe is a beautiful example of successful eco-tourism. It's true there are many luxurious hotels but they are harmoniously integrated into Jeju's splendid environment.

Its micro-climate is subtropical. It's not humid except during the monsoon season like on the mainland (from mid-June to mid-July). It's an ideal destination for backpacking.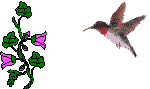 What's more, living costs is well within everybody's means
and far cheaper than other subtropical islands like Hawaii or Honolulu so why not go to Jeju ?